Sir Richard Taylor's endorsement for the Tawa Technology Education Trust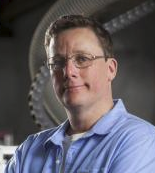 2012 New Zealander of the Year, Oscar winner and co-owner of Wellington's special effects company Weta Workshop, endorses the Tawa Technology Education Trust.
Richard is a proud Wellingtonian and passionate supporter of creativity and the innovation economy in Wellington, and New Zealand. His contribution to the development of the film and digital sector in the region is unsurpassed and he recognises the important role the next generation of creative young minds will have in shaping the future.
Richard has spoken at Tawa Intermediate and Linden Schools where he presented a new 3D printer to each.
The Tawa Technology Education Trust thanks Richard for his support and endorsement.